Sustainability since 1899
The forest and access to wood was one of the main factors when Edsbyn began in 1899. At an early date, we were economically (and ecologically) conscious of making the most of our raw materials. The Fanett Windsor chair, of which over 5 million were sold, was produced from waste wood from our ski manufacturing.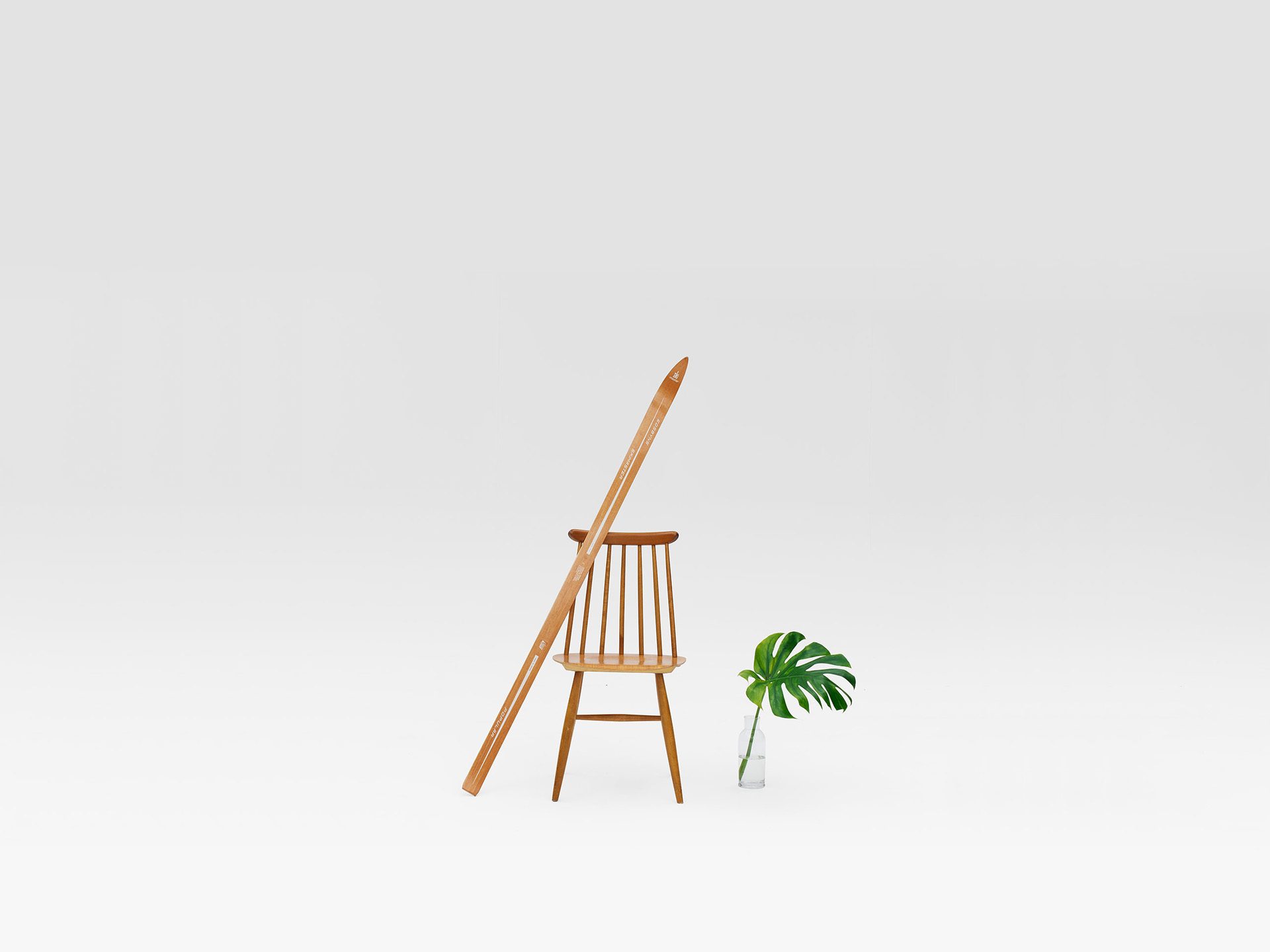 Waste wood is today supplied to the power station. EASE, our latest screen system, is primarily manufactured from recycled textiles and PET bottles. We still think about recycling, now as then.
Edsbyn was the first office furniture company approved for the Nordic Ecolabel, and our products are approved according to Möbelfakta. This confirms that our production and furniture fulfil the requirements set in terms of environment, quality and social responsibility.
Reuse is encouraged by Edsbyn's timeless modern design, which resists the changing tastes of fashion, together with high product quality maintained throughout the entire life-cycle. This facilitates reuse, which is coordinated with our resellers.
At Edsbyn, we work constantly to improve our processes and furniture production – in order to be the obvious choice for those who select office furniture on the basis of environmental and sustainability factors.
Steel
(of which 25% are recycled)
Board material
(MDF, particle board, veneer)
Other
(electronics, cables, glue, paper sheet)
Board material
(MDF, particle board, veneer)
Veneer
(of wich 25% are recycled)
Other
(aluminium, plastic, other)
Edsbyn uses certified materials where available:
Oeko-Tex / EU Ecolabel
The vast majority of the textiles used in Edsbyn's furniture are approved according to Oeko-Tex or the EU Ecolabel.
EU Ecolabel
• Gaja Classic
• Fame
• Europost 2
• Remix 2
• Luna 2
• Hallingdal 65
• Steelcut Trio
• Blazer Lite
• Cara
Oeko Tex
• Cres
• Samar
• Event
• Event Screen
• Atlantic screen
• Soul
Edsbyn controls its quality and environmental work with:
ISO 9001
An international quality management system which sets demands for:
• Leadership
• Customer Focus
• Process Orientation
• System approach to management
• Employee commitment
• Fact-based decisions
• Mutually advantageous relationships with suppliers
• Constant improvement
ISO 14001
An international environmental management system which requires that:
• An environmental policy is drawn up and updated
• The environmental aspects of products and services are identified
• Laws and other demands on the business are identified and fulfilled
• Environmental objectives for the business and goal fulfilment plans are drawn up
• The management's responsibility and authorities regarding environmental issues are described
Edsbyn certifies its products according to:
Möbelfakta
An approval system for products where demands are set within the areas of quality, environment and social responsibility.
QUALITY
• The business has a quality system according to ISO 9001 or equivalent.
• Products have passed tests according to current furniture standards
ENVIRONMENT
• The business has an environmental management system according to ISO 14001 or equivalent.
• Processes and materials fulfil requirements corresponding to the Nordic Ecolabel mark criteria.
CSR
Corporate Social Responsibility means that producers and suppliers:
• Work systematically to improve occupational health and safety.
• Comply with current legislation.
• Take ethical and social responsibility according to the UN's Code of Conduct.