Welcome to contact us!
We at Edsbyn support you throughout your entire purchasing process, from product development, design to production and delivery.
To give you the best and most efficient service, we ask you to contact us based on your needs.
Switchboard: +46 271 275 00
E-mail: info@edsbyn.com
Opening hours: 7:30 – 16:30
Lunch: 12:00 – 13:00
Service functions
SALES
If you need support, information about our products and services, contact one of our salespeople in Sweden, Norway, China or the UK, see below for contact information or contact one of our resellers.
OFFER, PROJECT AND CONTRACTS
Quotes for a smaller or larger projects / agreement. Contact our specialists by e-mail: offert@edsbyn.com Send you complete order to: order@edsbyn.com
CONSTRUCTION DRAWINGS AND PRODUCT DEVELOPMENT
Do you have questions about the design of our products? Contact our designers at ritningar@edsbyn.com
CONFIGURATION TOOL – my.edsbyn.com
In our tool, you can easily choose material, color and size and place your order. If you need support, contact one of our salespeople, see below.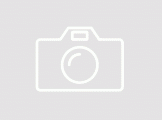 Magnus Olsson Quality Manager +46 76 535 75 63
Resellers
Search after nearest retailer