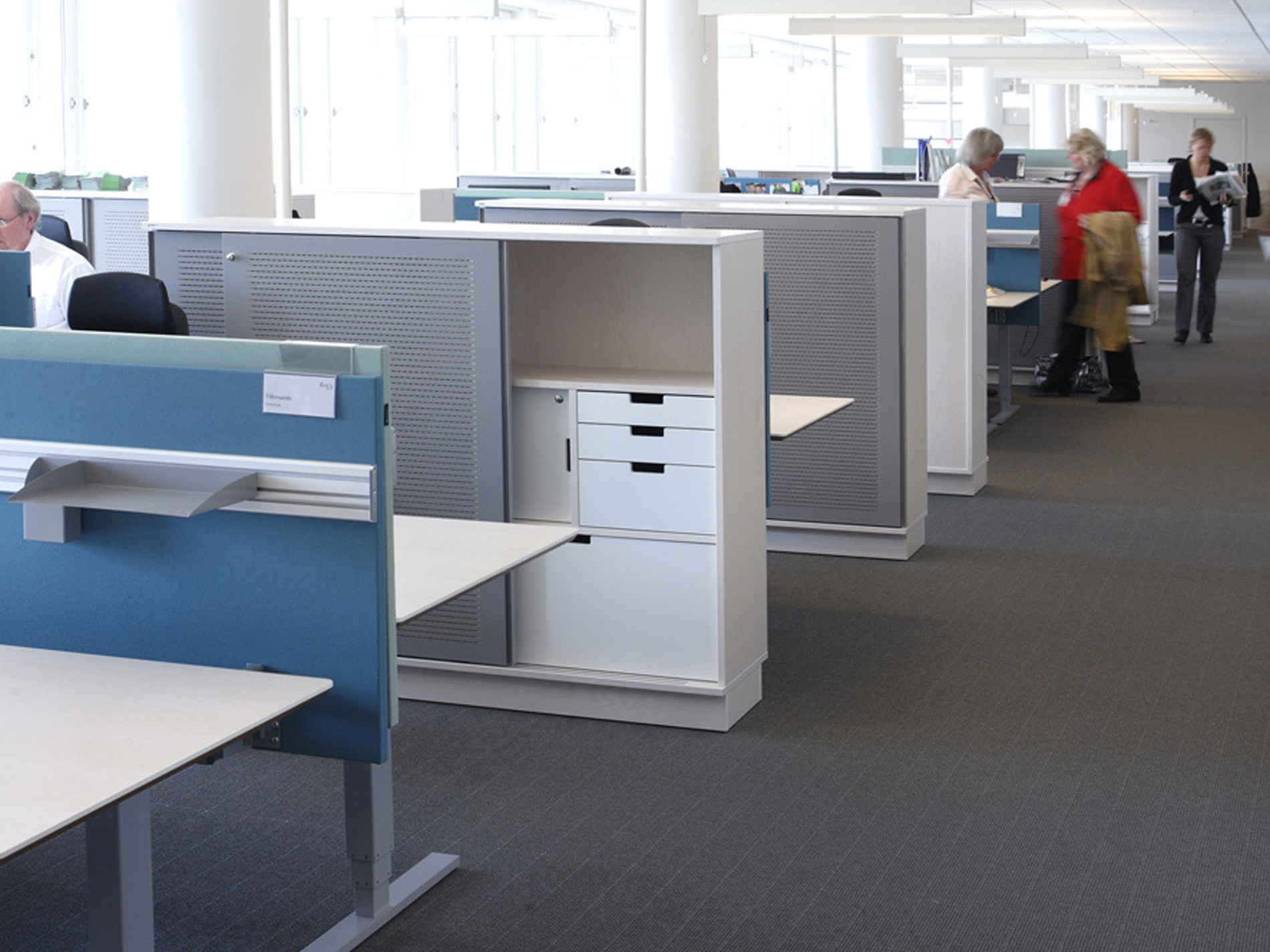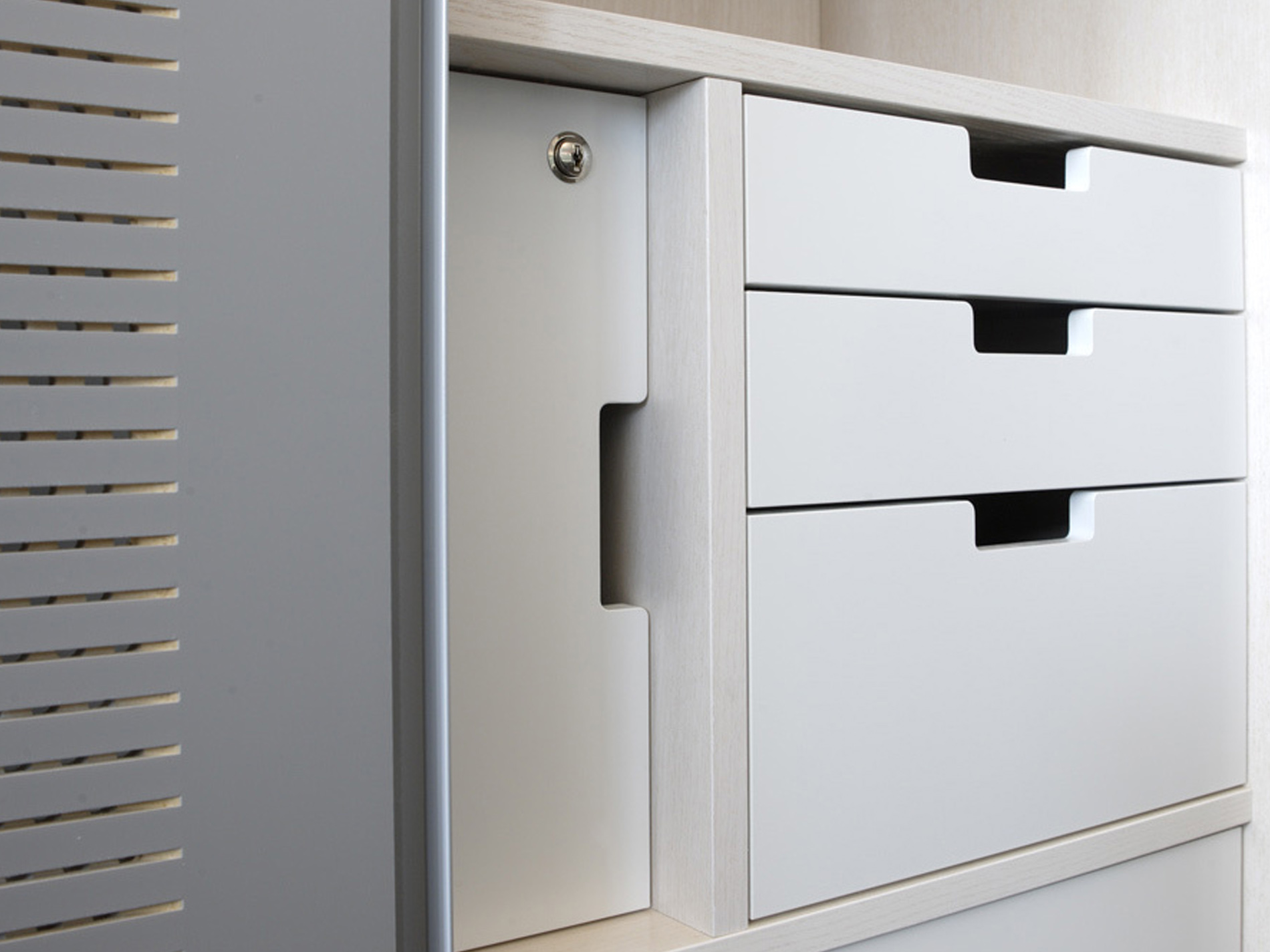 Skandia
Skandia's new Nordic head office is located on Kungsholmen in Stockholm and is an environmentally certified Green building. The office contains 1350 workplaces/30,000 m2.
Environmental thinking, Nordic design and robust materials were the selection criteria when Skandia selected their furniture supplier.
Customised storage was produced for the project: sliding doors with an acoustic function, and cabinets fitted with drawers and lockable safes. Doors in grey lacquer, fittings in white lacquer, frame in white stained ash veneer. The plinth of the cabinet has been designed so that a special forklift truck can be used to move the cabinet even when it is fully loaded.
The desk with electric stand in grey lacquer has a sliding worktop in white stained ash with an easily accessible cable tray. The worktop also has a recessed partition for easy access to electricity. The desk has table screens with rails and accessories for storage.
In total, equipment for 1300 workplaces was supplied.
Architect: Lund & Valentin/Interior designer: Senab