Regardless of the form of the meeting, working methods or numer of people, there is one Choice Table that meets the need in today´s and tomorrow´s workplaces.
The system contains few components with different stand solutions, a flexible measuring chain and a wide range of materials. This creates many opportunities and gives a great deal of freedom to choose the design and function that best suits both users and businesses.
Few details build many possibilities.
There are many possibilities to combine sizes, materials and stands. Below there are some examples of different designs. You choose the combination that best suits your needs.
Reuse
Reuse is encouraged by Edsbyn's timeless modern design, which resists the changing tastes of fashion, together with high product quality maintained throughout the entire life-cycle. This facilitates reuse, which is coordinated with our resellers. At Edsbyn, we work constantly to improve our processes and furniture production – in order to be the obvious choice for those who select office furniture on the basis of environmental and sustainability factors.
Design, Jon Kvarmans, Edsbyn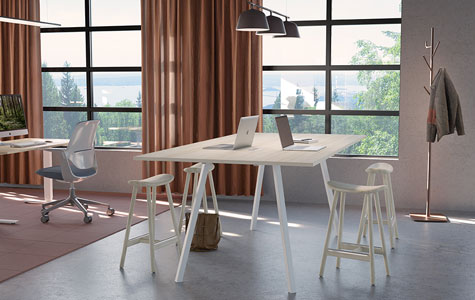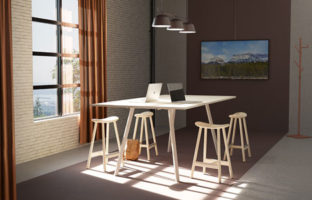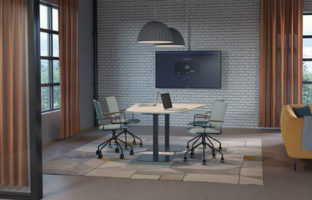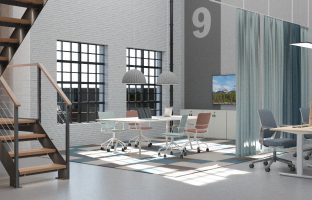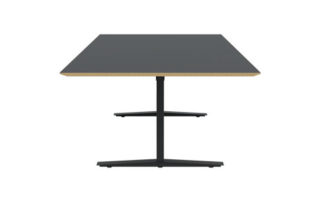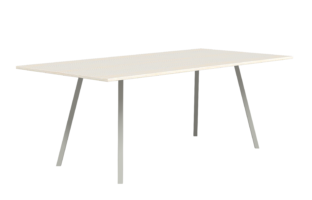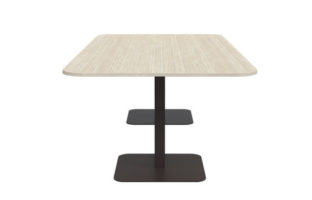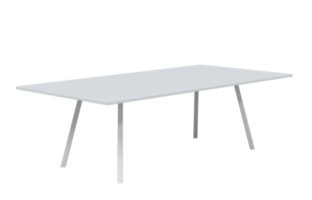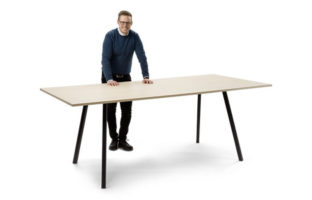 About the designer
Jon Kvarmans
In his role as product developer at Edsbyn, Jon uses his creative ability and deep wood knowledge to develop new furniture. He has a bachelor's degree in Design and Wood Technology and has gone from developing windows to developing furniture in Hälsingland. Jon grew up in Edsbyn and thinks that the best thing about the job is to be close to the production, to have access to a great deal of knowledge and a creative dialogue, which means that the step from idea, mock-up in full scale to prototype goes smoothly. Jon is passionate about working with wood and the opportunity to work with Swedish-made and locally produced furniture in Edsbyn. He has developed our latest product – CHOICE Table – a complete table series that meets the needs of all workplaces, users and businesses. Regardless of the form of meeting, working methods or number of people, there is a Choice Table suitable for all areas in the workplace. Or as Jon says – a minimalist, sustainable, functional, flexible, scalable, affordable and modular table with an contemporary appeal.
Read more